CURRENT EVENTS
Exhibitions, launch parties, pop-ups and talks.
Stay up to date with all that's happening at 19 greek street.

A MIDSUMMERS SHOWROOM SALE

18-25 AUGUST 2017
If there has ever been a piece from our collection which has made your jaw drop but that was,
perhaps, a tad "out of budget" this may be your lucky day.

This August, we will be holding a short and sweet "never before, never again" showroom sale
of some of our most coveted showroom pieces from the past 5 years of exhibitions.
You'll find many of your favourite sustainable, sculptural and iconic pieces by designers such as
Noam Dover, Merel Karhof, Takuya Hamajima etc. at surprising prices.

Additionally, all of the gallery's profits from the sale will go to fund the Earth Energy Project,
which you can find out more about by clicking here.

On the walls, there will also be an amazing art exhibition by London-based artist Fabrice Lachant, and we will be collaborating with i-2-i the cool, new pioneering social network app by Julia Macmillan who will also be hosting one of her famous "Game of Gazes" on our opening night (details below).

Join us for an opening party and a week of cool events as per below.
We look forward to seeing you.



Join us.

OPENING TIMES
Friday 18th August 2017: Party 6:30 pm to 9pm
Saturday 19th- Sunday 20th: 1pm - 7pm
Monday 21st to Friday 25th : 1pm-8pm

OPENING PARTY
Friday 18th of August
Join us for an open bar, good company and a short talk
on the topic of Oneness, Sustainability and the Earth Energy Project
18:30 - 9pm
RSVP: hello@19greekstreet.com

19 greek street
W1D 4DT
EVENTS & LECTURES
Join us for a series of talks and workshops on the topic of transformation.
Talks on Oneness, an Earth Oneness ceremony, an alchemical Heart Circle,
guided tours and a talk on Sacred Spaces.
Friday 18 August :19:30-20:00
TRANSFORMATION THROUGH ONENESS
Free talk with Marc Peridis
In a world that appears to be more and more divisive, can oneness be a catalyst for transformation?
Gallery Founder Marc Peridis will talk about the new Earth Energy Project, and his transformative new work based on harnessing the power of this under-estimated force.
The talk will be followed by the Game of Gazes by Julia Macmillan as she launches her new app i-2-i, aiming to bring oneness and humanity back to social media.

CLICK HERE TO REGISTER
Monday 21 August: 18:30-20:00
Alchemical transformation heart circle
Free circle with Marc Péridis

The human being is an aggregate of an energy field, and that energy field is connected to everything that exists. We therefore have, available within us, all the tools needed to heal and transform any aspect of our lives.
As participants will be welcome to speak and bring forth anything in their life that they are looking to release: unnecessary beliefs, habits, behaviour patterns and attachments, together we will hold the space for a common, high frequency energy field to be created which will enable processing, enabling a transformational process to begin – making space for what is meant for each of us.

Release the old and welcome the new.

CLICK HERE TO REGISTER
Wednesday 22 August: 18:30-20:00
Meet the Artist: Fabrice Lachant
Free guided tour and talk with Fabrice Lachant and Marc Péridis

Accompanying the design collection will be a carefully-curated art collection of works by London-based artist Fabrice Lachant.
Take a unique tour of the exhibition with Fabrice and get to know his process and philosophy.Participants will have the chance to ask questions or even ask tips for their own art making.
Brutalist concrete buildings and textures of weathered building walls and facades is a source of inspiration in my work. My slightly obsessive compulsive streak disappears when I am in the studio experimenting with various materials, paint types, plaster, concrete. It is the combination of all these elements and their interaction when I mix them together that allow me to build layers upon layers onto canvas or board. I enjoy the sometimes surprising outcome and even the frustrations which usually push me to explore new ideas and mix new materials. The addition and then removal or "destruction" of some elements create eroded and fragmentary compositions. This very organic and spontaneous process-oriented way of working allows me to evolve and add another dimension to the layers of my work. Goemetrikos is a series of paintings that have a sense of geometry,which is triggered by my fascination with architecture. I am now working on a new series which will be features here very soon and will add more images of my paintings within interiors.

CLICK HERE TO REGISTER
Saturday 19 march: 17:30 to 18:30
Earth Oneness Ceremony in Soho Square
Free ceremony with Arizona-Based Shaman Kenneth Ray Stubbs and Marc Péridis

The Earth Oneness Ceremonies are a way of giving thanks to the Earth but also lending and sharing our own energetic tools with the Earth to support it in its development.
This supports the Earth in healing itself and as our energetic abilities, energy, and knowledge become available to the Earth Being to transform the physical planet. Ground composition will become more suitable for the well-being of plants and thus the food chain up to animals and humans.
Participants will also benefit greatly by receiving an extensive increase in our energetic intensification which will begin a 2-3-day transformational (healing) process for whatever is up next for each of us in our physical-emotional-mental-spiritual development and growth!

The event will be held in Soho square and we will meet at the entrance of 19 greek street to walk together at 17:30. Otherwise you can meet us directly in soho square at 17:40.

CLICK HERE TO REGISTER
Tuesday 22 August: 18:30-20:00
A Game of Gazes: Chasing oneness
Free talk with Julia Macmillan and Marc Péridis

Are we losing human connection? Julia Macmillan, artist and tech entrepreneur, is on a mission to save intimacy so she has created an app called i2i - laugh - chat - meet - connect to help people find deeper connections with other people via wit, humour and then eye contact in the real world.

With just 30 secs of uninterrupted eye contact you can find deeper connections with other people. Come and play the Game of Gazes with us to celebrate the launch of a new app i2i. It's time to let the magic happen. longer needed – unnecessary beliefs, habits, behaviour patterns and attachments – and make space for what is meant for you.

The Game of Gazes will also be introduced by a short talk on oneness and humanity with Julia Macmillan and Marc Peridis.
Find out more about the app and links to download it here: www.wesee-i2i.com

CLICK HERE TO REGISTER
Thursday 24 August: 18:30 to 20:00
SACRED TRANSFORMATIVE SPACES
Free talk with Marc Peridis

By designing our homes with the principles used to create some of the world's most sacred sites we can transform our lives and those of others, unlocking joy, abundance and deep connection.
This talk introduces attendees to principles from various disciplines including Feng Shui, Vastu Shastra and other ancient practises to help turn any physical space into a space which can maximise human potential.
Guests can ask questions and receive guidance on specific issues and dilemmas relating to their homes and will leave the workshop armed with the tools required to make important changes straight away.

The founder of 19 greek street, Marc is also a self-taught interior designer and has been running his own practise for nearly 10 years, overseeing the completion of over 500 projects around the world for clients like Vivienne Westwood, Marc Jacobs and L'Oreal. His projects, as well as his private home, have been featured in issues of Architectural Digest, Elle Decoration, Bazaar, Vogue and more across the world.

CLICK HERE TO REGISTER
An experiential design and art exhibition with bo.lee gallery
24 September - 1 October 2016

OPENING HOURS
Sat-Sun | 11am-7pm
Mon-Fri | 10am-8pm
VERNISSAGE 23 SEPTEMBER | 6-9PM
A multisensory experience to coincide with London's debut Design Biennale and Design Festival,
19 greek street's Collectors' Club explores our connection with nature, with ourselves and our surroundings. There'll be eight days of design, art, books, tea, meditation and stimulating talks
in a members' club setting open to all.
As more of us ask how we can progress towards a more sustainable and ethical future, design, and art, have key roles to play. Objects and environments that inspire us to pause and enquire have a great power. They engage our emotions and intellect in a way that may spark a change in us, allowing us to connect to the essence of human existence and a new potential for creativity.
Nestled between London's most influential design festivals and art showcase, Frieze, 19 greek street's 'open members' club' will be spread over five floors and present some of the most innovative designs created in recent years, alongside bo.lee's art exhibition, titled Petrichor.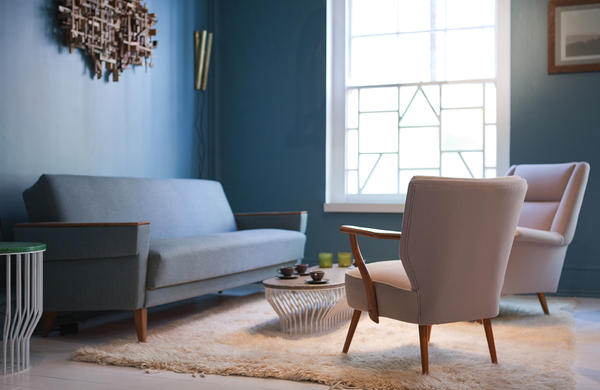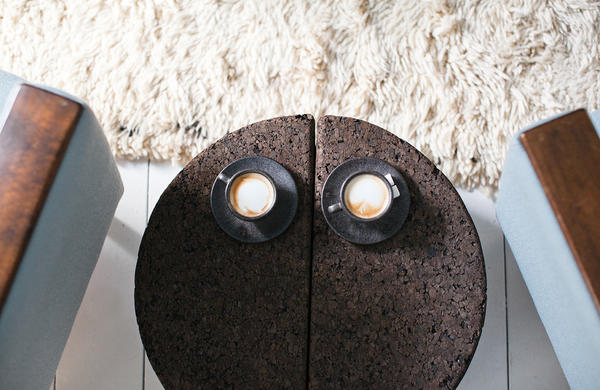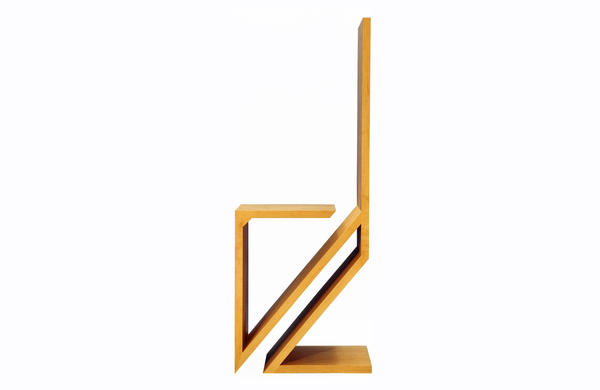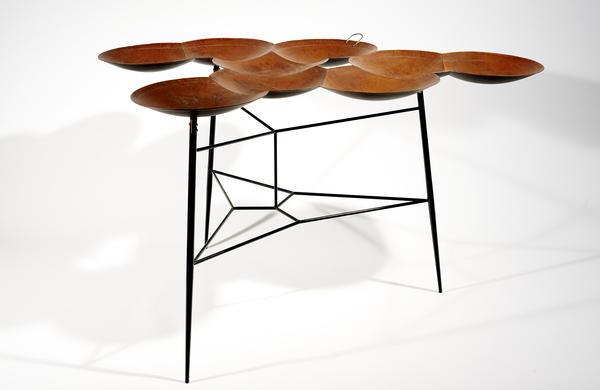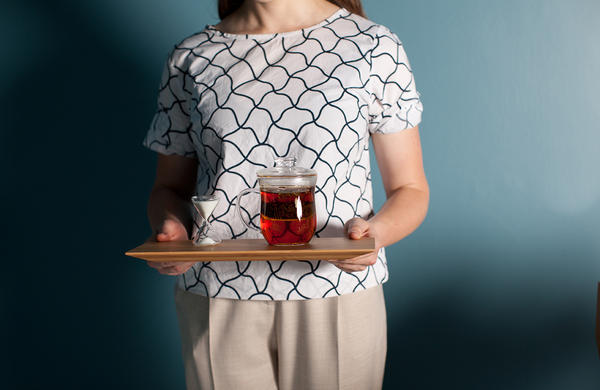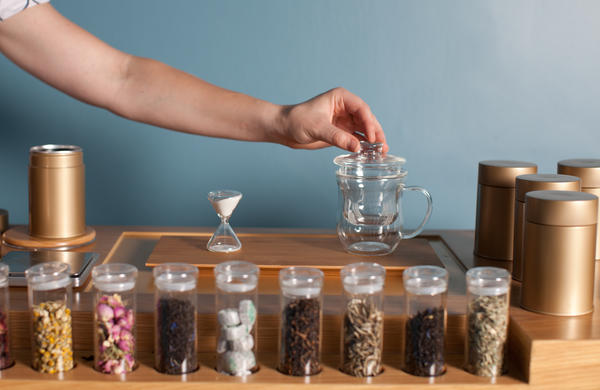 19 greek street's collection celebrates the experimental and the sustainable in design, through the work of a group of pioneering designers focused on inventive processes and ethical ideas.

A feast for the heart and the eye, bo.lee's Petrichor explores the power of nature, and art, to transport us. Conceived to create changes of mood and atmosphere as viewers progress through the gallery, the exhibition takes its name from 'the smell of the earth after rain'. In this essential moment, free of distractions, we are left with only our sensory reaction to our immediate surroundings and an altered perception of 'environment'.

The first floor of the Collectors' Club will host 19 greek street's fourth Design Café, a tea room designed by creative director Marc Péridis. Demonstrated for the first time in a public space, Péridis' design philosophy of 'the sacred art of transformative spaces' will unite aesthetics, sustainability and spatial energy to support personal growth.

Petrichor artworks curated by bo.lee will be displayed in the Design Café and throughout the townhouse, integrated with a selection of 19 greek street's designs curated by Rachael Moloney to explore themes of our relationship to nature and our environment.

Complementing the art and design in the Café, Claire de Rouen Books has chosen a unique array of titles for sale or to peruse, while JING will serve its exquisite fine teas and host tea masterclasses, to soothe body and mind. True to 19 greek street tradition, there will also be a series of thought-provoking talks.
4 AUGUST | 2-9pm
Babbu the Painter's first solo show in London explores sexuality and femininity through the lens of 19th-century India and a style of work heavily influenced by Mughal-era art. Encompassing frescoes, miniatures, portraits and photography, the exhibition takes a raw and candid approach to spark dialogue about gender roles, sexuality and stereotypes in South Asian culture.

Part of 19 greek street's Space for Progress project, this one-day pop-up event is hosted by Binti, a charity whose aim is to promote menstrual dignity through access to sanitary protection and education in India and Africa.
Babneet Lakhesar created the persona of Babbu the Painter as a means of expression and critique. Her work frequently features narrative photography, with self-portraiture a recurring theme. The artist's main objective is to raise the global profile of South Asian women and present an introspective look into their world.
(email for more info)
27-30 JUNE 2016 | 11am-7pm
The Keta SoccerHub is a project design developed by Sandlanders Football and Architecture for Humanity, London, which can be adapted for use across Africa. The first SoccerHub is set to be built in Keta, Ghana, where Keta Sandlanders FC (a community-owned club) has a 6.5 acre site ready for use on a site adjacent to a UNESCO World Heritage Site. The project design takes into account the needs of a modern African football club and is unique in creating a truly versatile space that will be of benefit to the surrounding community.
The vision is to create a space that can be used to develop the best athletes in an area in a way that benefits the community as a whole. The designs are sensitive to the local environment and involve the use of local materials, local labour, and innovative techniques such as the building of 'earthbag' walls, which dramatically reduce construction time, eliminate costly imported materials, lower costs and produce almost no waste. The space created by the design can be used for education, industry, recreation and of course sport. Asthe SoccerHub will be owned and managed by the community co-operative football club, all its benefits will be reinvested into that community, ensuring that the project is sustainable.
(email for more info)
PRIVATE VIEW (INVITE ONLY) 29 JULY | 6-9.30PM
30 JULY | 10am-7pm; 31 JULY | 11am-4pm
As part of 19 greek street's Space for Progress programme, this collective show brings together 23 international contemporary WITP artists for a pop-up exhibition of works in diverse media, from giclée prints and photography to wire sculpture and painting. As part of its ongoing focus on current events and how artists respond, on 30 July WITP will also be hosting 'The Artists & Brexit', a panel discussion exploring how in the wake of the referendum the historic role of the artist can inform contemporary creativity. All are welcome to attend. For tickets, please visit www.whatisthepoint-art.com/collective-shows/
WITP is a non-profit organisation that supports contemporary artists by exhibiting their works in vibrant and exciting locations, giving them the opportunity for future success in the art world. In all its initiatives, WITP promotes the fair payment of artists, taking no commission on sales.
2-3 JULY 2016 | 10am-7pm
Annelaure & Krisztina are the creatives behind AL&K, an award-winning London-based photographic duo. In their first exhibition at 19 greek street, they will present new work depicting the five stages of grief, in their usual fashion-forward style. The five stages of grief are identified as denial, anger, bargaining, depression and acceptance, and five women were photographed portraying each phase, creating a collection of 25 images. In addition to their photos, AL&K will present a short film made in collaboration with cinematographer Chris Dodds.
No guidance was given to the subjects about how to show their emotions; they were invited to express themselves freely. This was paramount to AL&K because they believe everyone grieves so differently: some repress their emotions, while others are more demonstrative. Viewers will be invited to explore their own experiences of grief, or their imagination if they have not suffered a personal loss. Through this work, AL&K want to address the stigma surrounding the public expression of pain and fear. (email for more info)
2-3 JULY 2016 | 10am-7pm
In a life of overwhelming choices, it pays to read the fine print. Novel Beings presents a collection of 'still life' installations that tell the (often hidden) stories behind some of the everyday products we buy. The intention is to show how learning about their true provenance can lead us to make more empowered, positive decisions. Using beauty, fashion and food items, Novel Beings has created a series of visually striking works focused on environmental pollution, cruelty-free production, fair trade and recycling. Accompanying text will encourage the viewer to look past the surface beauty of a product and engage with the real information behind its manufacture. For Novel Beings, this greater understanding is crucial: what could be more important that knowing what we're really putting on our faces, wearing next to our skin or ingesting into our bodies? The idea is to give visitors the opportunity to reflect on their personal values and come up with an action plan for a more sustainable lifestyle and considered consumption.
Novel Beings is a boutique style agency, representing conscious creatives for the fashion, beauty and advertising industries. The agency champions the use of green and sustainably driven fashion and beauty brands, demonstrating that we don't need to compromise ethics for aesthetics.(email for more info)
20-31 MAY 2016
We were over the moon (no pun intended) about hosting the debut exhibition of 'Three Suns', a body of work by talented British photographer Jamie Hawkesworth. Co-hosted by Claire de Rouen Books, the show featured a series of images shot in Louisiana, presented as nine hand prints and one photogram made by Jamie. Look out for news of further exhibitions of Jamie's work at 19 greek street...