INTERIOR DESIGN
Our boldest interior design decisions include decorating a £5m loft with chairs made by ex-convicts and re-using discarded glass bottles to build the bar of a London private member's club.
We aim to unite the artistic, the socially conscious, the disadvantaged and the affluent through design.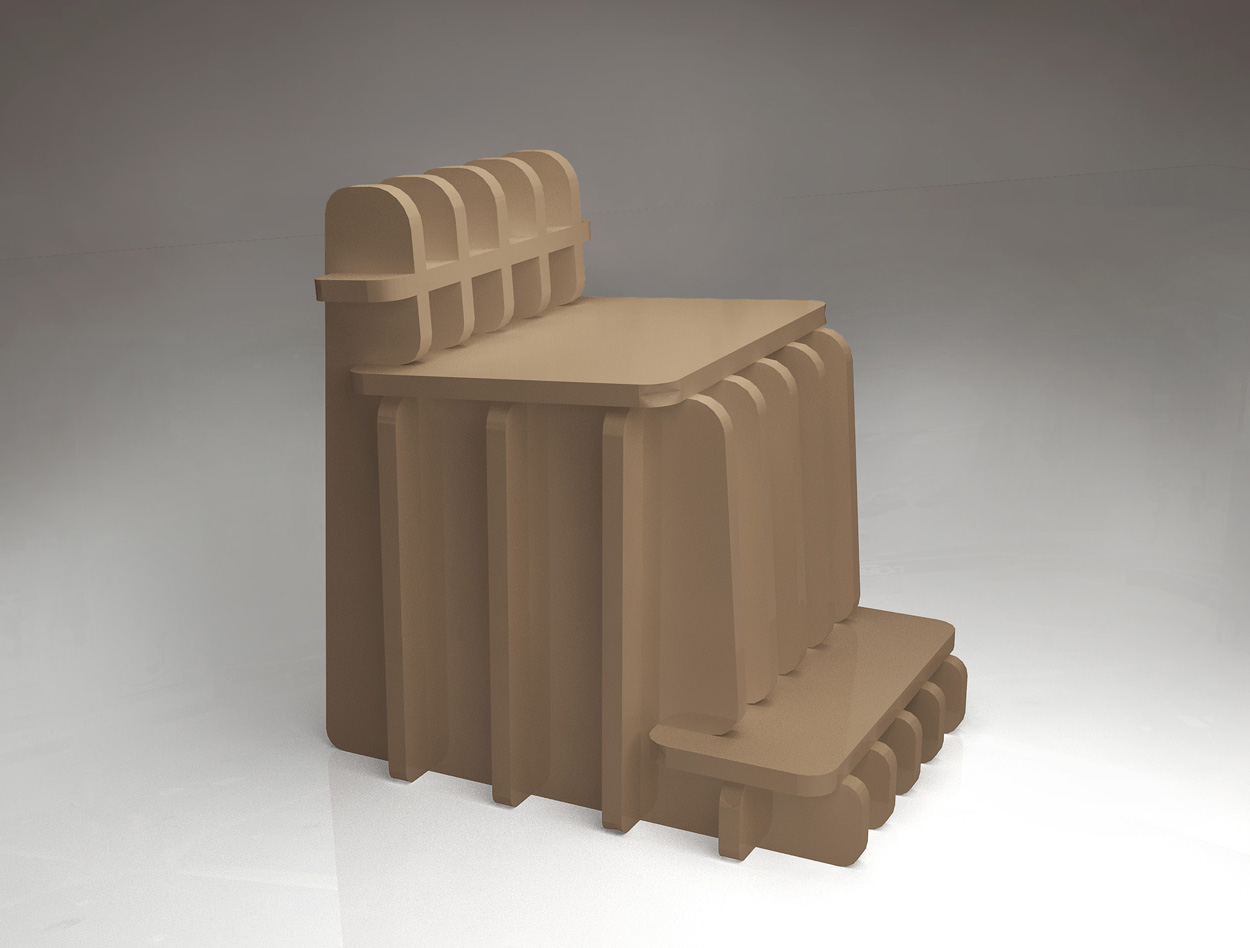 Toni & Guy cardboard style bar
Paris-based studio NOCC is well known for designing the ingenious LeafBed and Help Me Darwin, two collections made entirely from cardboard. The designs come in the form of a template that can be emailed across the world and printed out as a furniture kit to help alleviate housing shortages, particularly in Africa.
The project was greeted enthusiastically by organisations such as the United Nations, which purchased more than 1000 beds for distribution in Kenya and Nigeria. 19 greek street invited NOCC to use this process for our client Toni & Guy, who wanted a series of pop-up bars.
NOCC's concept made it easy for Toni & Guy to achieve their aim of bars with a consistent design language made and assembled locally, helping parent company Unilever attain its sustainable objectives.